Society activities
SYSTED19 in Manheim
SYSTED19 was held with titled "Creating Inclusive Communities - and Daily Life in Old Age", by Dr. Astrid Hedtke-Becker, and Dr. Uwe Sperling in Manheim, May, 2019.

Also, we had valuable study visits with immigrants, people with disabilities, community residents, and volunteers.
This is a photo with "3000-Trail-Steps" members, who developed their inclusive programs for community empowerment.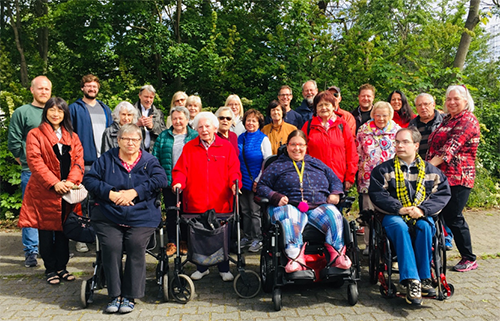 SYSTED18 MEETING AT JÖNKÖPING UNIVERSITY IN SWEDEN, APRIL 16-19, 2018
The SYSTED committee decided to broaden the scope from care and support issues related to the elderly and disabled to immigrants in worldwide communities from empowerment and system theory approaches.To ensure relevance for practice, research is conducted in close collaboration with community health and social services.
New members in the SYSTED steering committee are Astrid Hedtke-Becker, Ulrika Börjesson,  Uwe Sperling, Amarsanaa Gan-Yadam, Lian Tong, and Bailiang Wu.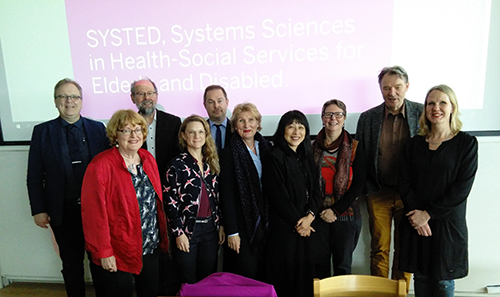 A project meeting on older people in Trollhattan, October 17, 2018
A project meeting was on older people at University West in Trollhattan, if you want to know more about this meeting, please click this link:
https://www.linkedin.com/pulse/conference-older-people-university-west-trollh%C3%A4ttan-karl-hedman/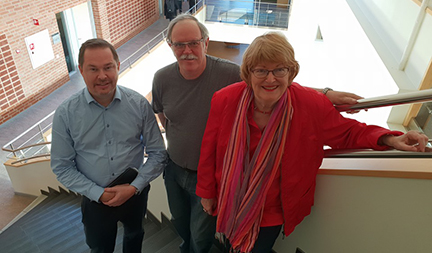 SYSTED17
SYSTED elderly research meeting in Lund on April 1. From the right: Mary McCall, Holger Stolarz, Cecilia Henning, Tokie Anme and Karl Hedman.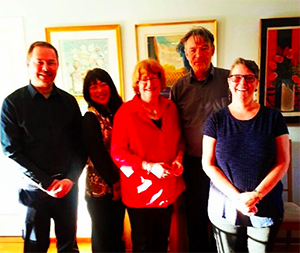 ←Click!