PQJ2023 Participants Wanted !!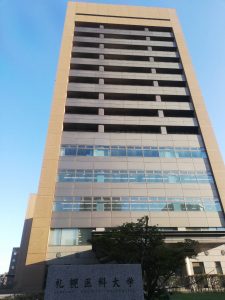 Hello, we are the PQJ2023 Steering Committee at Sapporo Medical University, Japan.
PQJ (Physiology Quiz in Japan) is the world's largest online medical quiz competition hosted annually by a medical school in Japan.
The PQJ2023 is going to be held online on March 26th, 2023.
The quiz questions cover basic medicine with a primary focus on physiology.
College students in any departments, whether medical or non-medical, in any school year and from any country in the world are welcome to participate in PQJ2023.
The record-breaking 354 students of 87 teams from 14 countries participated in PQJ2022.
You can register for the competition using the following form. (Deadline: Feb. 10th)
https://forms.gle/Axx6oF915gKprAZL7
Please visit our website for more details.
https://www.pqj2023.com
We look forward to your participation✨
PQJ2023 Steering Committee
Sapporo Medical University
Mail
pqj2023@gmail.com
Official Site
https://www.pqj2023.com/
Facebook
https://www.facebook.com/PQJ2023/
Twitter
https://twitter.com/pqj2023smu?s=21&t=xqkp2jCf11ygItab25SHOw
Instagram
https://www.instagram.com/PQJ2023